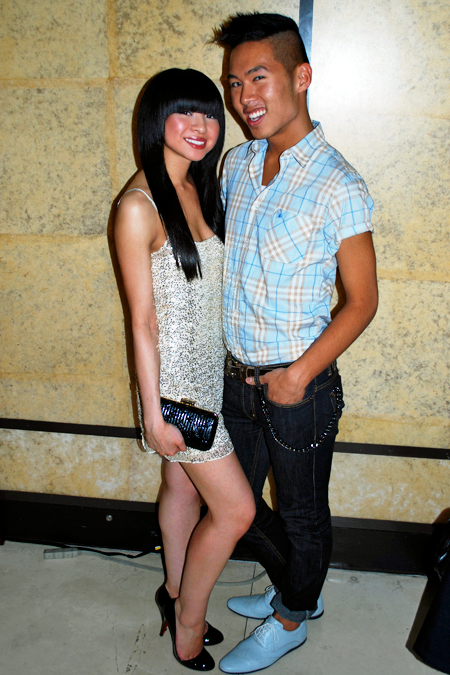 Bleed For Fashion & The Starving Stylist
Put two fashion blogging divas in one room and expect nothing but designer labels and a whole lot of FABULOUSNESS. Love you Lily xoxo

On HER : Sequin slip dress & tube slip dress: FREE PEOPLE. Pumps: CHRISTIAN LOUBOUTIN. Clutch: LOUIS VUITTON.

On HIM : Shirt: BURBERRY. Jeans: MOSCHINO. Belt: GAP. Chain: PRADA. Shoes: URBAN OUTFITTERS.


Px.