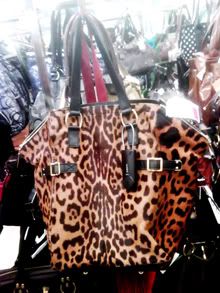 So if you didn't already know, I take pleasure in shopping at discounted chain stores such as Nordstrom Rack and Winners. It's like my crack. I get a total euphoric thrill by purchasing something completely ridiculous and most often, very inexpensive. Ergo, I love my high end designers at low discount prices!
Shopping at these places is not for everyone, trust me I know. I once witness an overwhelmed girl pass out cold one time in an aisle of size six shoes right next to a pair of Michael Korrs sling-backs! Also, this is definitely NOT a place for the ill-hearted designer label connoisseurs...and today was when I found out why.
I witnessed a horrific fashion crime and I'm certainly not talking about those dreadful Crocs! *shivers* Anyways, I've been having a TERRIBLE weekend with emotional events, so I went out solo for what I thought was going to be a 'therapeutic' shopping trip at Winners, but really it turned out to be a nightmarish experience. I found three physically abused and emotionally neglected Yves Saint Laurent handbags in the clearance aisle! *gasps* These molested handbags were merchandised right next to a trailer trash looking fuchsia coloured Roxy bag, which made me gag in agony! Poor babies were more beat up and tattered than a callgirl who just finished doing her runs around a men's military base!
These abused YSL's might have been scuffed and thrown around like stuff animals but it was interesting to see that all three bags were still steady in four digit price range. The large pony-skin, leopard print YSL Downtown tote was still a solid $1,899.00 and that's on CLEARANCE price with a missing strap and scuff marks included! As heartbreaking as it was seeing these once mint designer pieces being mistreated and ignored, I just couldn't provide a home for them so I had to bid farewell and hope that someone would come along and be able to care for them.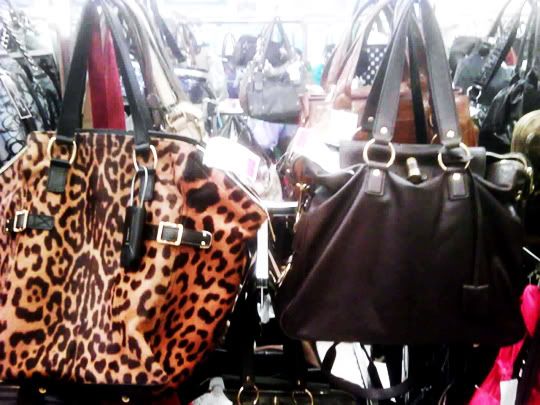 ... shalom
-Px.