march.8.2009
Much apologies to everyone for my pathetic lack of blog updates! I've been extremely busy trying to hustle and bustle at my family's business, while my parents are away on vacation for the month. Not much of a valid excuse I know, but if I didn't help out with the business, it would impossible for me to save the starving material world, since mommy and daddy won't rescue me first from my wild spending habits. So don't get your weave into knots and please bare with my poor blog productivity for the time being.
Anyhow, upon ma and pa's departure for their month long trip to the barter loving country of Vietnam, ma asked what I would like for her to bring back for me as a gift. A scroll of things zipped through my mind and my lovely but naïve mother suggested, "How about one of those fake designer handbags?"

I burst into laughter. "YOU'RE KIDDING RIGHT?" ... she wasn't. I stared at her as if she was madwoman while she stared back confused and muffled. She was dead serious, but so was I. After my moment of hyperventilation, I educated and prohibited my mother from purchasing any fake designer handbags or to even look at those terrorist income funding garbage bags!
I'm a strong advocate against the usage of counterfeit designer handbags. Okay, we all understand that not everyone has money to purchase anYves Saint Laurent Muse bag or a Thomas Wylde leather handbag; So in that case, why don't you purchase a bag that is in YOUR price range or is original looking and is something YOU like without pretending that your purchased it for like $2, 300 at Bergdorf Goodman from a recent trip to New York.
BULL SHIT! SHUT YOUR FACE! You got that shit in local Chinatown, behind a back ally of a smelly meat shop, by a chink eyed lady who only spoke broken salesperson English! "U BUYYY!" "NO DISSC-ONT" "FINNOWW SALE" "IT LOOOK IT GOOD".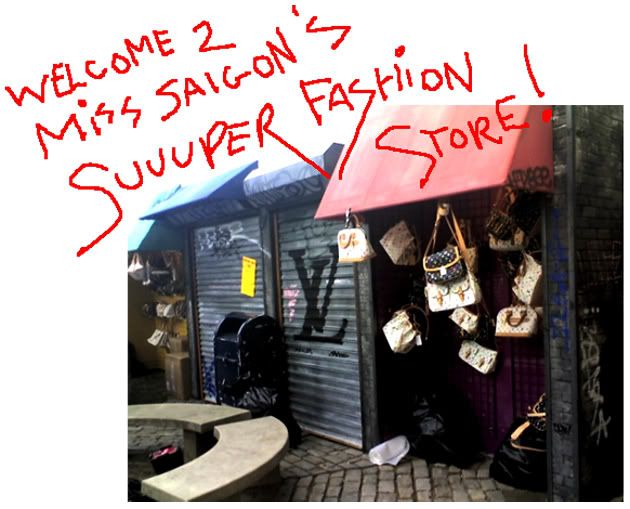 Moral is: It doesn't matter how much or what label your handbag is, it's the fact of how good the person looks or feels when they don that bag. An accessory or even clothing should never overpower the wearer. [insert lame corny Disney soundtrack here.]
-Px.