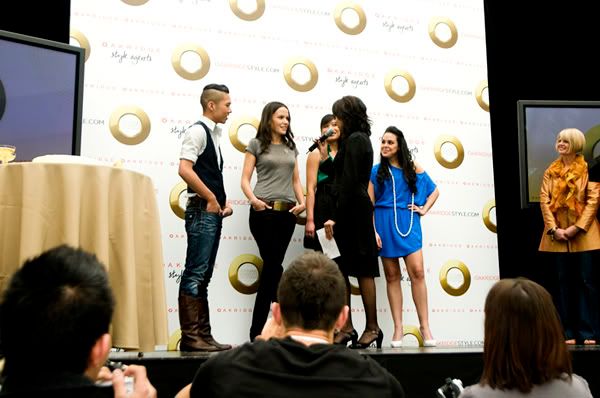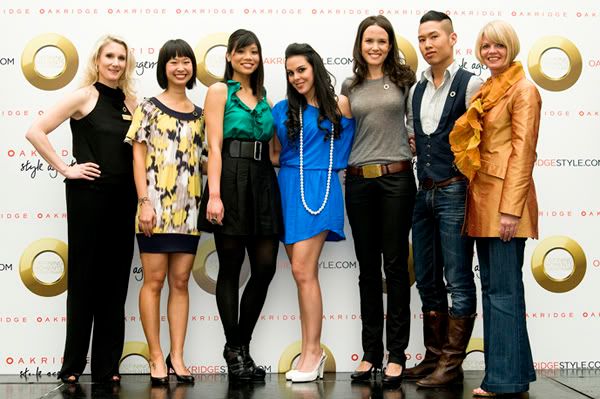 I obviously have been sipping on wayyyyyy too much of that 'Ego Booster Juice ' because I'm about to get overweight with narcissism! Plus, I just bought a pair of skinny Acne jeans in a 28, so the thought of the first digit of my jean size turning into a 3 makes me cringe in agony !
Anyways, my unveiling as a Style Agent at Oakridge Centre for its 50th Anniversary yesterday was sort of... interesting? But in the best way possible of course! I'm EXTREMELY grateful for the friends that came out in support, especially my girl Leanna who booked the day off from work just to see me fierce down the crooked runway, watching me like Tyra Banks, proud of her top model spawn! xoxo
As I stood on stage with my three fellow Style Agents in silence with the awkwardly dressed photogs snapping pictures left and right of us while calling out our names, I thought to myself, "What the fuck, did I just get myself into? "... Only God knows because all I can think was I wish I was standing on my left side because it's more photogenic!
Anyways, so with the reveal done, I can finally get this Style Agent ' job ' to action. First stop is The Leo Awards Gala this weekend. Fashion victims and offenders beware!
-Px.