The Leo Awards Gala ― Vancouver's pathetic attempt of a high-profile, so-called 'glamorous' and red-carpeted event recognizing British Columbia's languishing 'thriving' film and television industry. Therefore, with a so-called elegant evening in store, comes fashion just as equivalent.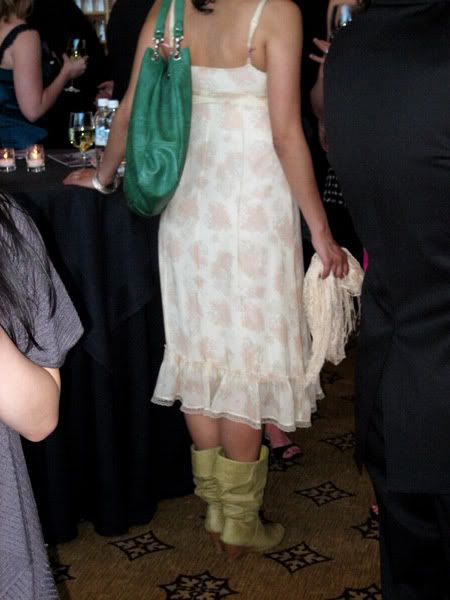 For example, this poor girl lost her horse to miss her stop at Uncle Billy's all you can eat buffet and rodeo house and ended up at the Gala instead. Seriously WTF. If you consider your Courtney Love circa pre-Kurt Cobain passing, an outfit suitable for a black-tie event, then please help me by nailing a pair of stilettos in both my eyes in hopes I go blind and not suffer by looking at that TRAGIC attempt to look elegant. But hey, there's always a ninny galloping around at every award show and with boots like that, she's mastering it.

Agurhhhhh, I'm going for a cigarette so stay tuned to Oakridgestyle.com for my completely bubble gum rated PG report on fashion from the Leo's.
-Px.